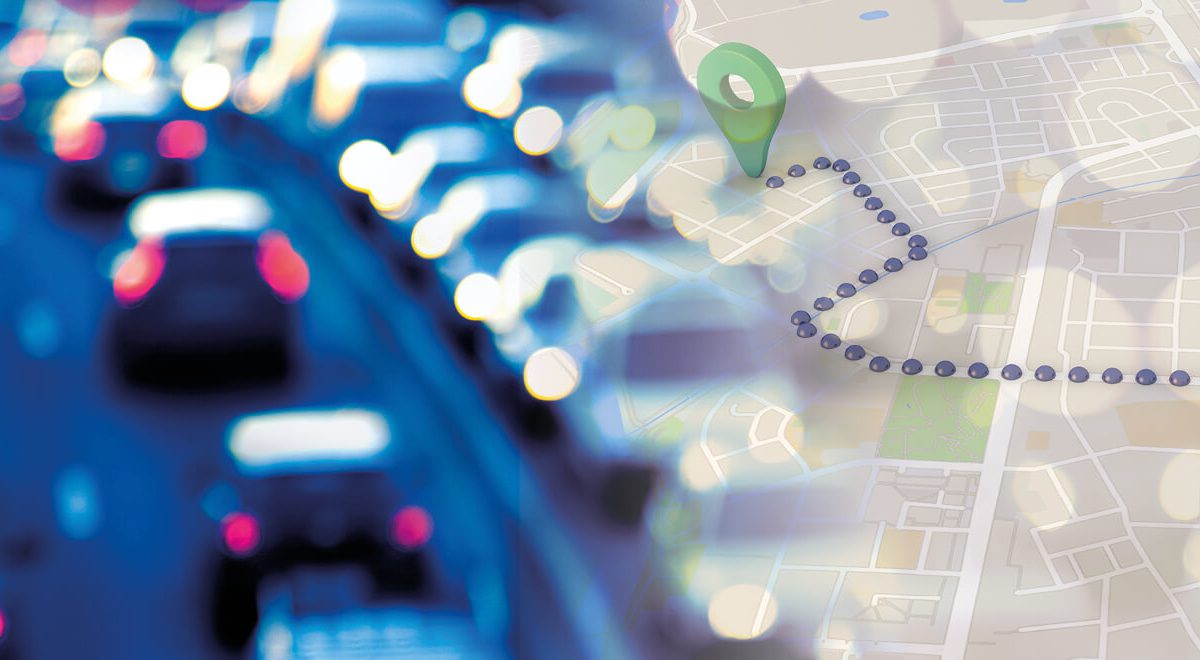 Schedule a demo
ASK FOR A QUOTE
Operational cost control with simplified geolocation
ONLINE LOCATION OF VEHICLES AND EQUIPMENT
Solution for satellite location of vehicles and equipment, for those customers looking to simplify the monitoring of their resources abroad.

For customers looking for a simple and easy-to-use tool for monitoring their resources outside the company
Easy access and consultation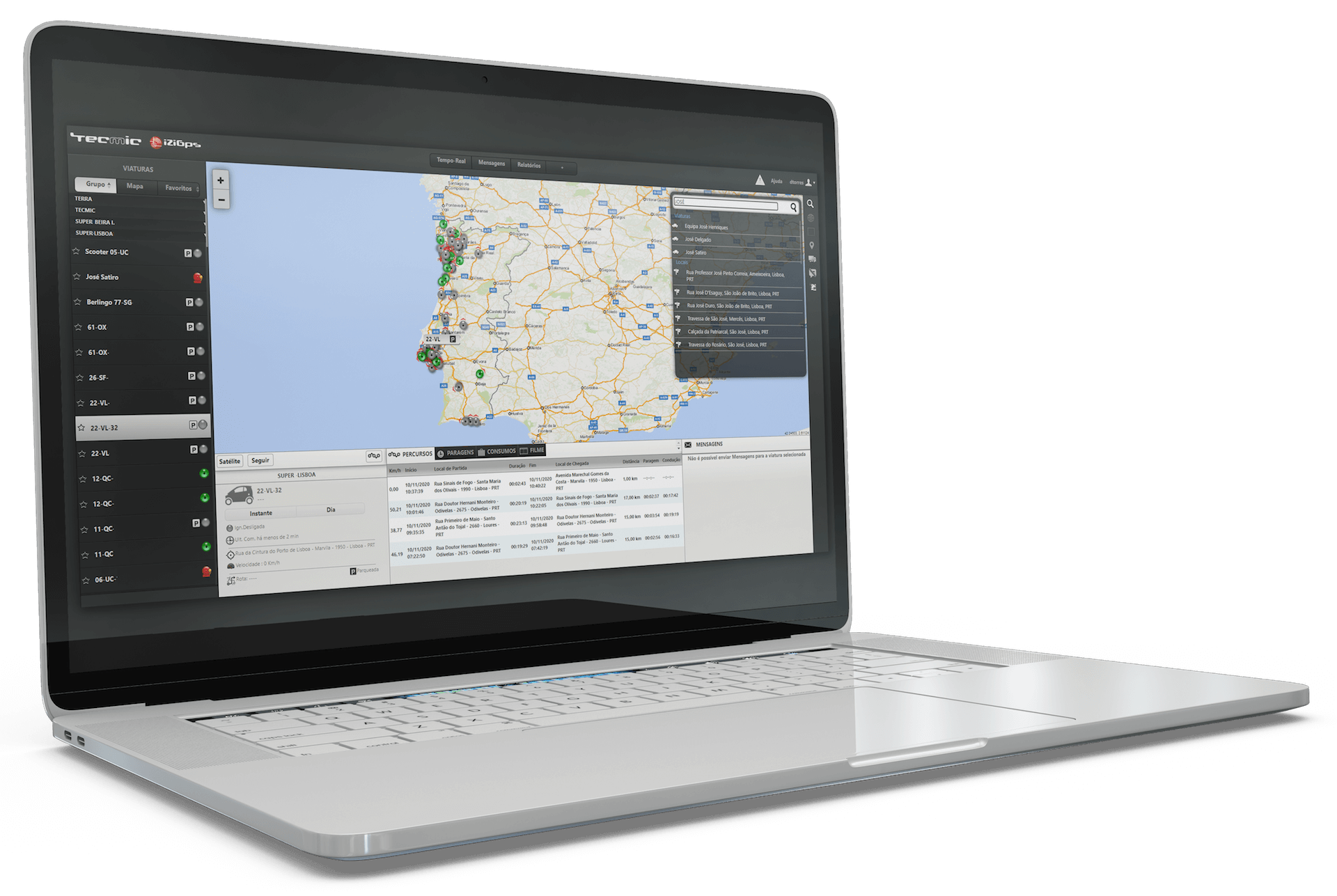 Your first step to reducing operational costs
iZiGps is a vehicle tracking system aimed at users looking for a simple-to-use tool for monitoring their out-of-doors resources.
It provides corporate or individual users with a simple and fast method for tracking their vehicles together with vehicle operational status.
Vehicle tracking via a digital map

Operating status, direction and heading

Detailed maps at street number level
Lookup of journeys carried out per vehicle, together with details of locations visited

Information at the start/end of each route
The system records and archives the complete set of all vehicle positions

Possibility of vehicle speeding alerts
Lookup of vehicle data: mileage and speeds
Lookup of vehicle routes covered, together with precise information at the start and end of each journey
The fleet manager can access all fleet information from any location via the www.izigps.com website.
OPTIMIZATION OF RESOURCES
Reduction of operating costs through the reduction of unnecessary journeys and consequent fuel consumption
Optimization of the use of resources – send the vehicle which is closest to the service site
Control over abusive forms of driving (such as speeding) – reduced fuel consumption and vehicle maintenance
Encourages more efficient task execution and driving style
SPEED AND SIMPLICITY
Simultaneously rich in functionality but easy to use
Access the application via any web browser
Improved customer response times
SAFETY AND SUPPORT
Allows for improved safety of drivers, vehicles and goods.
The customer has access to full telephone support providing assistance in the use and functionality of the solution.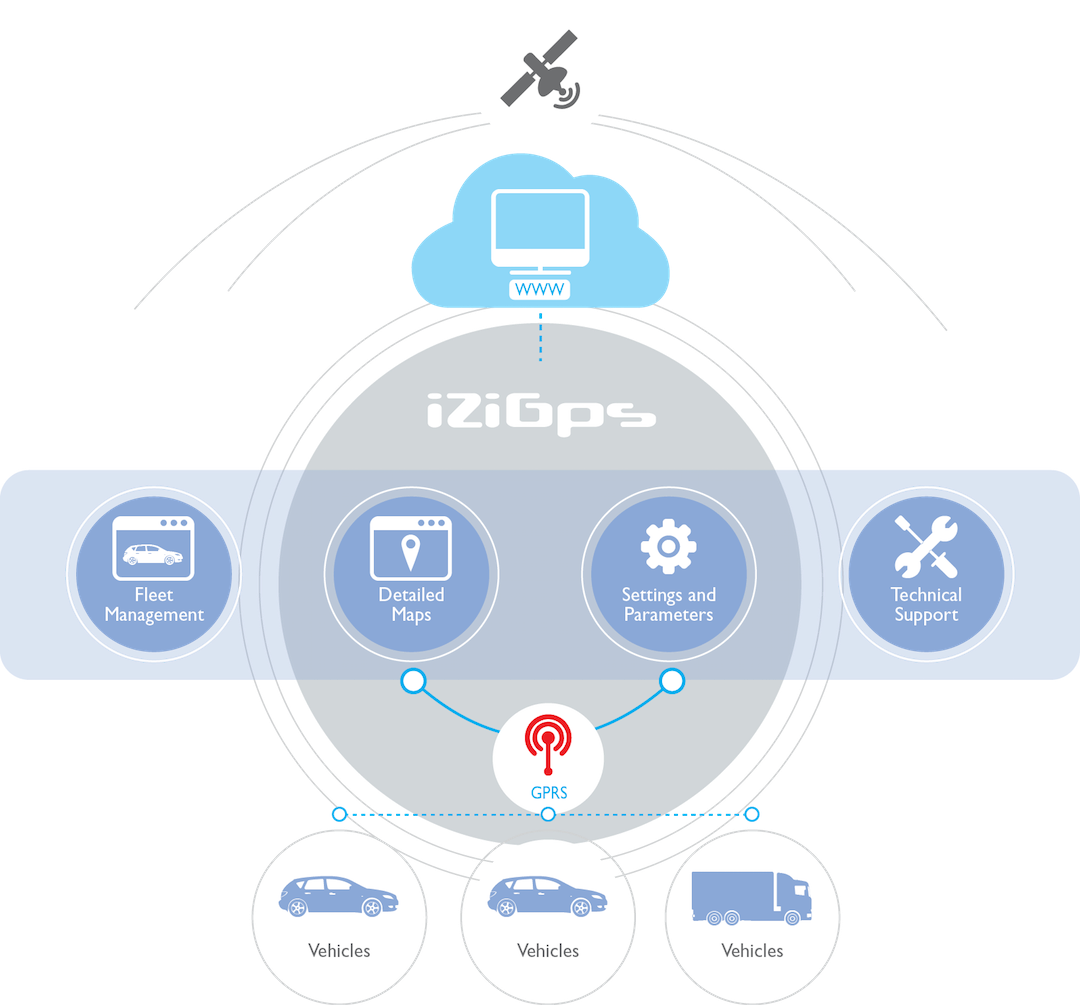 Find out how this Tecmic solution benefits your business!
Technical characteristics
Details of Equipment and Features
Find out how Tecmic solutions benefit your business!