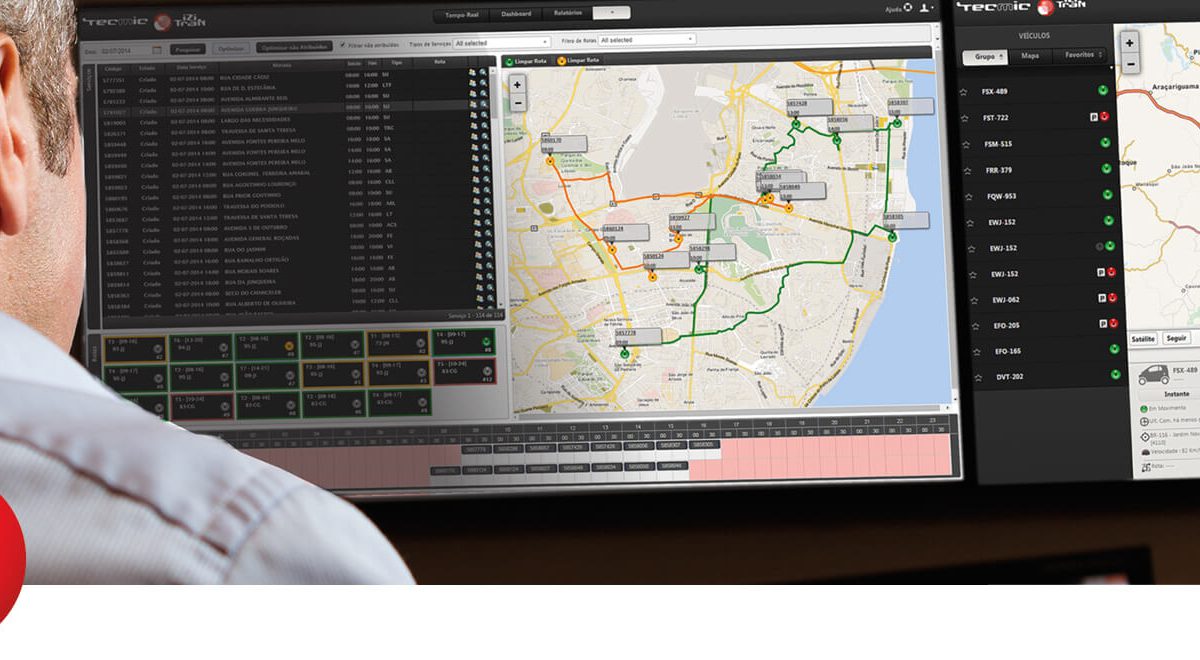 Service planning based on time constraints and team skills
Improve the planning and monitoring of the execution of services in real time and, if necessary, carry out the planning of services pending to execute and assign them to another team in an agile and effective way.
Some features
Visualization of services and routes to perform.
Analysis of the team's occupancy rate.
Automatic detection of teams in better conditions to perform the services due to the creation of different rules.
Future and real-time planning.
Automatic assignment of daily services to different vehicles and teams.
Follow-up and monitoring of planned services
Benefits
Total control of compliance with planned services
Greater customer satisfaction
Reduction of time lost in relocating teams
Higher profitability for teams
Analysis of costs and materials consumed by the team
Real-time incident management
Greater efficiency in the control and execution of planned services
The Tecmic´ s Service Planning and Dispatch module is a software fully integrated in our fleet management system that allows you to view all service requests made by your customers and to plan their execution with key information about your available resources to accomplish them, such as vehicles and teams.
The commercial management system, the ERP, incident management system, or other systems of your company can register the services and export them though system integration to the services Planning Module.
This module is an extremely effective tool to create and control the execution of the planned services. It allows you to identify delayed services, those executed and pending ones, as well as to carry out the planning in real time, if necessary.
BETTER MANAGEMENT, BETTER RESULTS
Better business planning
It allows the assignment of services to teams according to their skills and availability, optimizing execution capacity.
Better control of teams
Follow the execution of the services and check the deviations and delays. This information allows you to act in time to correct the situation.
Better customer service

Greater ability to inform customers with data on the vehicle's current location and estimated time of arrival at the next service location.
Reduced paper usage
The planned services are sent directly to the teams' equipment (PDAs, tablets or driver consoles), with all information about the services to be performed, such as customer data, location of the service and description of the operations to be carried out.