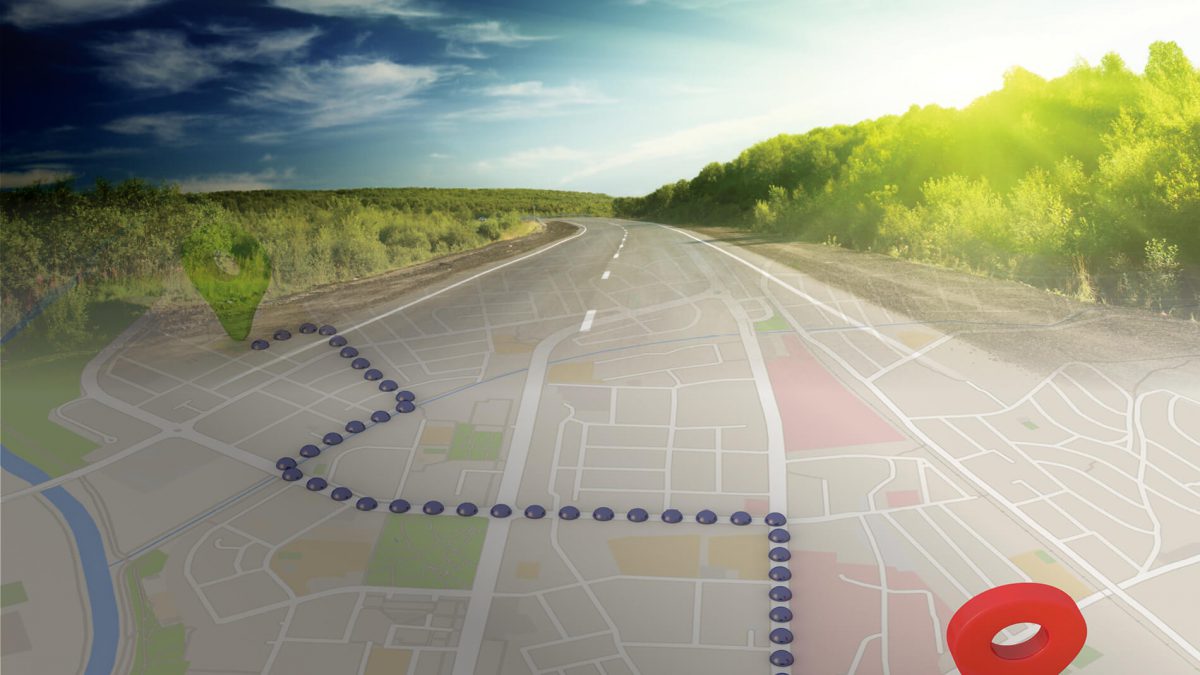 Schedule a demo
ASK FOR A QUOTE
Operational intelligence in the profitability of your fleet
PROFISSIONAL FLEET MANAGEMENT
Optimization of processes and resources, which result in cost reduction and consequent productivity gains proven by our success cases

Offer better customer service, with more immediate information, and at the same time strictly cost control.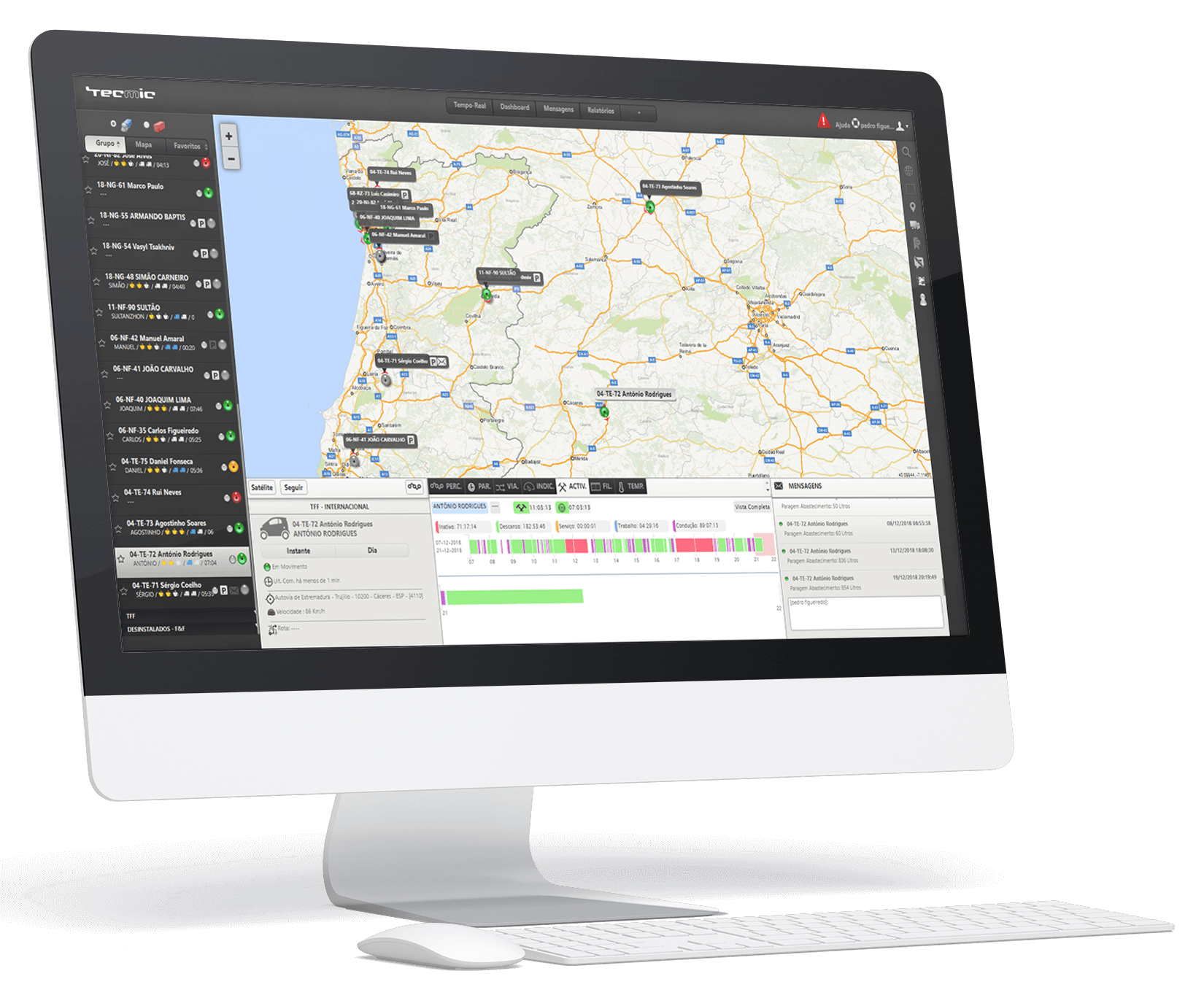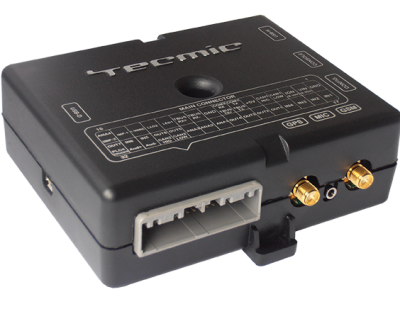 XTraN is the professional Tecmic fleet management solution.
XTraN combines the most powerful and reliable equipment installed in vehicles, the most modern GPS location and communication techniques and the most complete management software, offering the most complete solution for the professional management of employees and vehicles in any activity sector.
XTraN is the fleet and service management solution chosen by those who seek:
Professional management of fleet and workers
Total integration with their IT systems
High-performance customised systems
Personalized functions through custom developments
Management of services and teams finely-tuned to your specific business sector
XTraN in real-time, what are the advantages for companies?
FUEL SAVINGS
Proven 20% improvement in fuel economy.
IMPROVED OPERATIONAL EFFICIENCY
Whenever one carries out an in-depth analysis of one's activity, weak points are discovered which need to be addressed. XTraN provides managers with the necessary tools for performing this analysis and based on this, improving their operational efficiency.
IMPROVED PRODUCTIVITY
Doing more with the same number of people is possible once the potentials of all involved are maximised. You will be able to carry out a greater range of activities with the same number of employees, leading to productivity gains essential to a company's success.
INCREASED PRODUCTIVITY
Vehicle tracking and the alarm module allow for greater safety of drivers, fleet, equipment and cargo.
REDUCED COMMUNICATIONS COSTS
All information of interest collected from the fleet flows through XTraN, eliminating the need for voice communications. All data and messages exchanged are archived within the system for later offline analysis.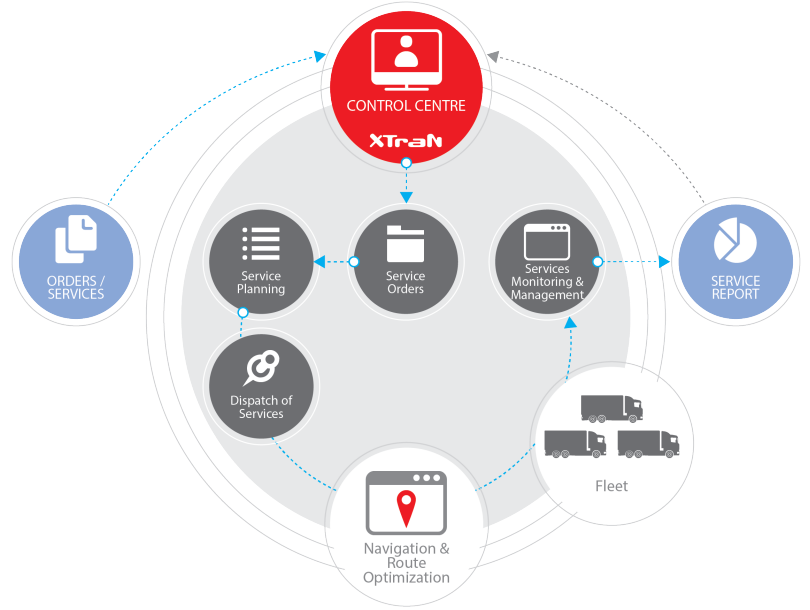 Other solutions Tecmic for Fleet Management

Online fleet management – the simplest, most secure and best value for money solution.
Our application allows your entire fleet´s activity to be monitored through the generation of various types of performance reports, alarm alerts and simple to use but highly detailed maps, resulting in a comprehensive range of advantages to the customer, such us:
Great ease to use;
Information can be accessed from any web browser;
All information is received in real time with fixed costs;
No system maintenance costs;
Integration with your existing IT systems through webservices;
Compilation and exporting of performance reports;
Real-time tracking of all vehicles and services.

On-line vehicle tracking – simple monitoring, easy to use.
iZiGps is a vehicle tracking system aimed at users looking for a simple-to-use tool for monitoring their out-of-doors resources.
It provides corporate or individual users with a simple and fast method for tracking their vehicles together with vehicle operational status.
Find out how this Tecmic solution benefits your business!
MODULES FOR FLEET AND TEAM MANAGEMENT
Professional fleet management systems for any enterprise
Todas as Soluções

Costs and Maintenance

Drivers and Driving

Efficient Fleet Management

Energy efficiency

Fleet Security

Mobility, Team Management
Equipment and Functionalities
Find out how Tecmic solutions benefit your business!