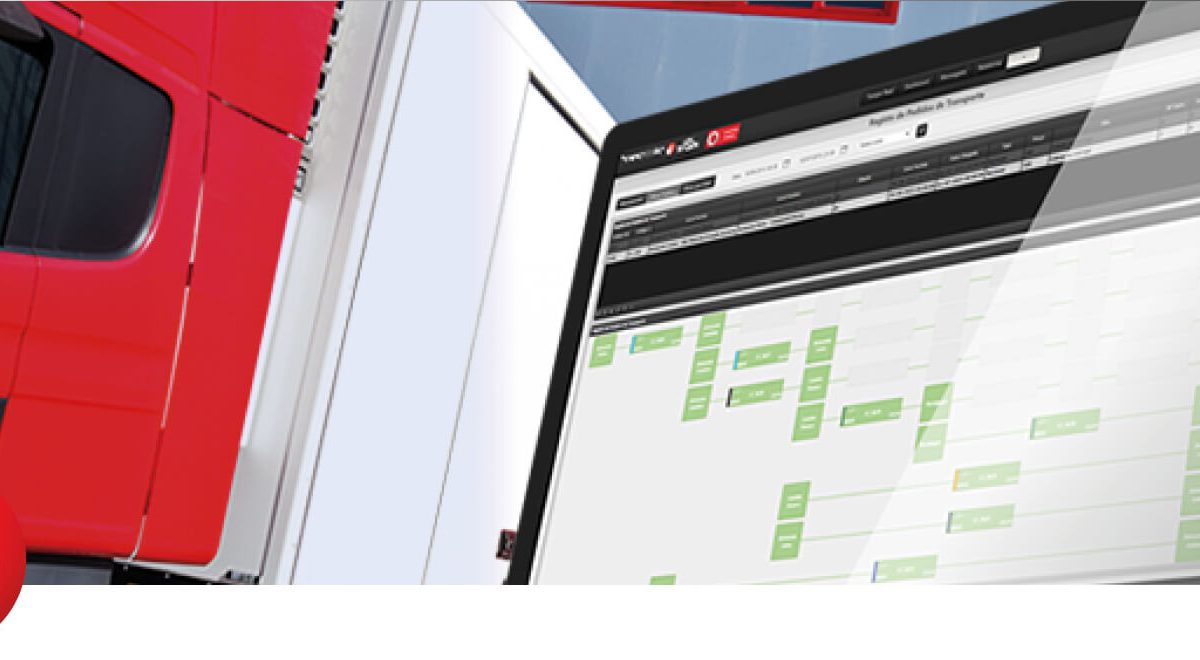 Get full control of your transport performance and costs
Drastic reduction of empty runs and empty kilometers
Route deviation notifications of control points
Accurate information for your customers with just a click
What is the Transport Management Module?
Is an online computer application specially designed by Tecmic for transport companies that want to have an easy to use and implement a solution that allows them to have total control of costs and the execution of transport.
It allows to create and manage, in a graphic and intuitive way, all the services associated with the transport of an order and to carry out the monitoring of all transports in an integrated manner, with the possibility of services that are subcontracted.
The responsible person will be notified at any time of delays in the planned execution, control of execution points, and estimated arrival times in order to be able to inform his customers, quickly and comfortably, about the combined deliveries and collections.
Planning optimization
Management of customers and points of delivery on the same platform
Registration of orders with georeferencing
Division of Orders in Internal and External Services
Travel optimization with graph and map support
Definition of staging points and delivery notes
Consult of estimated arrival times
Optimization of planning and shipping
Support for quick and effective decision
Geographic location of orders, customers and locations
Visualization of routes to take
Time constraints alert
Consultation of stocks on vehicles
More efficient vehicle and travel management
Availability search by proximity to location and dates
Benefits
Increase control of transport performance
Dramatically reduce empty kilometres
Improve punctuality
Transport tracking and location
Route delay and deviation notifications
Accurate information for customers
Todas as Soluções

Costs and Maintenance

Drivers and Driving

Efficient Fleet Management

Energy efficiency

Fleet Security

Mobility, Team Management